CedarCreekLake.ONLINE Releases New, Free Mobile App for iPHONE and Android Devices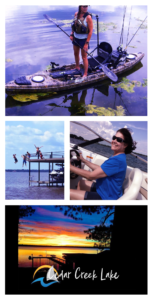 CedarCreekLake.ONLINE just released our new, free Mobile App for iOS and Android Phones!
With nearly 200 local businesses, organizations and events already listed, Cedar Creek Lake area residents can easily find, rate and review their favorite restaurants, shops, realtors, home builders, service providers and much more.  Latest news and local Cedar Creek events coverage is also included.  Unlike other internet directory sites, only CedarCreekLake.ONLINE is 100% local with more than just business listings or paid advertising.  And the new site is optimized for fast look-up mobile and internet search engines.  New, upgraded business services include 360 degree images via Google StreetView Inside, aerial video and photography services for realtors, shop keepers,  and other commercial purposes.
Beginning today, iPhone users can find and download the free app from their Apple store account and Android users can do the same from Google Play by searching for cedarcreeklake.online. Once you download and open the app you're all set. Area listings can be found by searching under any Cedar Creek town or shopping category.  There's even a Community section for your favorite Non-Profits!
After you download the free app, be sure to register so you can you can post reviews, list your Favorites, leave messages and much more!
Also, if you're a local Cedar Creek area business and already listed or want to be listed, call Eric Gore at 214-668-1702 or email him at [email protected].  "Shop The Lake!"  CedarCreekLake.ONLINE