Gun Barrel City Airpark – January 2020 Lake Leader of the Month
Cedar Creek Lake has no shortage of diversity when it comes to unique, independently owned businesses. One such business and our January 2020 LakeLeader of the Month that you may not be familiar with is the Gun Barrel City Airpark located at 1223 Harbor Point Road.
Gun Barrel City Airpark
Originally built in the early 70's, eventually the privately owned airport fell into disrepair due to lack of maintenance and neglect by its former owner. It got so bad, that the runway was rarely used and the airpark lost its FAA status.
In 2012, new owners acquired the airpark. Today, thanks to its visionary owners and General Manger, Galen Irwin the private airport has been transformed into a crown jewel of East Texas aviation. The runway has been extended and resurfaced. Pilot controlled runway lighting and a rotating beacon light have been added for night flight.
Over the many years of neglect the area surrounding the airpark's west side had become over run with dilapidated trailer homes and suspected drug labs. But, thanks to the tireless efforts of the airpark management team with help from local law enforcement most of this has been cleared out.
Today, demand for access to the runway has grown steadily from only two active flyers nine years ago to several dozen today with more coming every month. Pilot access fees have grown. But, according to Galen Irwin, "We're still the best bet in the state when it comes to where to base your private aircraft. Some airport lots are going for upwards of over $100,000 at other airports near the DFW area. And, with the close proximity to all the recreation and commerce that Cedar Creek Lake has to offer, the GBC Airpark is a fantastic way to get in and out of lake area if you're a pilot and have your own aircraft."
Businesses located at the Gun Barrel City Airpark: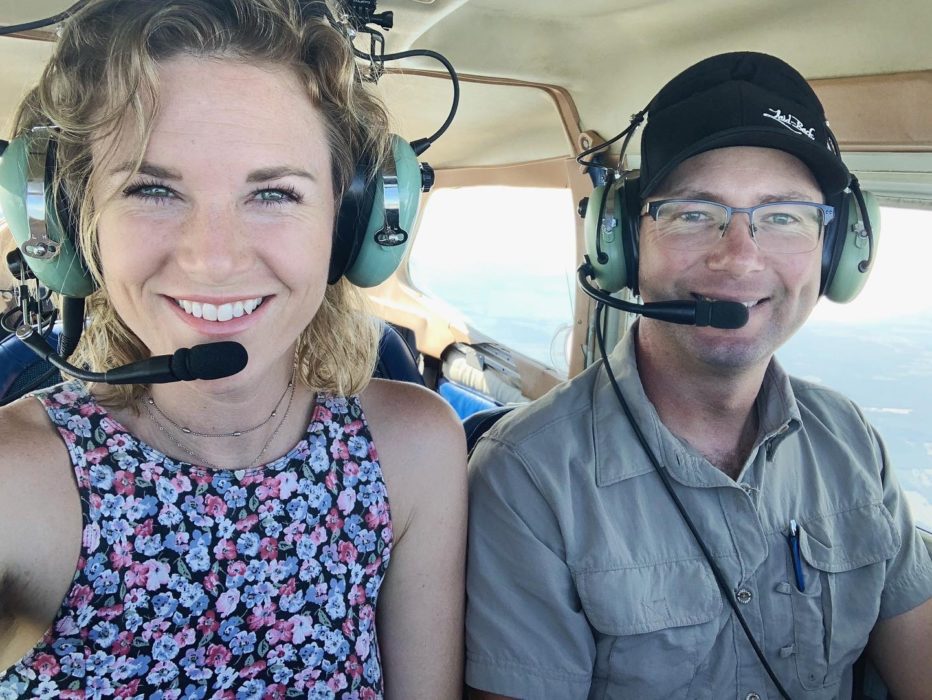 Flying Sparks Garage
Wife and husband team Emily and Aaron Reeves have created a highly diversified aviation lifestyle business based in part out of their hanger at the GBC Airpark and lovingly known as the 'Flying Sparks Garage'. The couple have successfully combined her social media, video editing and fashion modeling prowess with his aviation training, videography skills and mechanical trade acumen to amass an internet audience of nearly 90,000 Youtube followers.
Their business model enables them to pitch all manner of sponsor products on behalf of dozens of national brands ranging from aviation related products and parts to auto racing and mechanics tools. This business model gives them the freedom to combine their mutual love for aviation with their income producing skills in a way not many people get to enjoy.
They also earn paid sponsorships for participating in aviation related events such as the annual AirVenture expo in Wisconsin where, as celebrities, they chronicle their trips, interview brand sponsors and interact with other celebrities and individuals on behalf of their sponsors, partners and their own brand.
And, when they're not pitching products or flying to sponsored events, their GBC Airpark based aircraft delivers Emily to out-of-state fashion modeling assignments and TV commercials. Who would have guessed an aviation hub, right here in Gun Barrel City, Texas! Dare we say Gun Barrel City International Airpark?
Fun To Fly Flight School 
For a select few, learning to fly, starts with a question. Then, it becomes a heartbeat. Then, later a drumbeat. That drumbeat soon never stops and that girl or boy, woman or man takes the step and decides to learn to fly. That step can happen right here in Gun Barrel City; at the airpark, today!
With full Ground School and in-flight instruction provided by an FAA Certified Flight Instructor, you can get your Private Pilot License at the GBC Airpark. Everything you need to become proficient and fully licensed to legally fly and carry passengers is all available. Not sure? Try out a Discovery Flight over Cedar Creek Lake! Spring time, longer days and warmer weather is just around the corner. That means more time for flying!
Here's an example of a recent Cedar Creek Lake Discovery flight courtesy of Jamye Montgomery. While you're at it, do get in touch Jamye at Keller Williams Realty in Gun Barrel City as she's a great resource for real estate around the Cedar Creek Lake area!!
Contact information for Fun To Fly Flight School:
Fun To Fly Flight School
1223 Harbor Point Road
903-802-8574
Plexus International
Vicki Irwin says, "Everyone deserves to feel better inside and out!" Having reached the Gold Level status and a Silver Star Award Winner with Plexus International, Vicki hosts regular Plexus Cedar Creek Lake area group meetings for current and aspiring new Plexus consultants at the GBC Airpark offices on Harbor Point Road. There, participants can share information, discuss success stories and compare results about how all the solutions that work!
Plexus offers science-based health and wellness products that enable people to improve their lives and well-being. Our mission is to help consumers live healthier and happier lives, and our employees are the driving inspiration for the work we all do every day.
With more than 550,000 entrepreneurial Ambassadors worldwide, Plexus is among the world's 40 largest direct-selling organizations in our industry and has been featured on the Inc. 500 list of Fastest-Growing Companies.
Vicki professes to have her own miracle life turn-around story by asking this important question. "Gut health, energy, balance, beautiful skin; aren't you worth it ? I know I am! Let me help you. Follow her secret to health and success by watching below:
Contact Information for Plexus International:
Vicki Irwin-903-910-7016
Plexus International-The Health & Happiness Company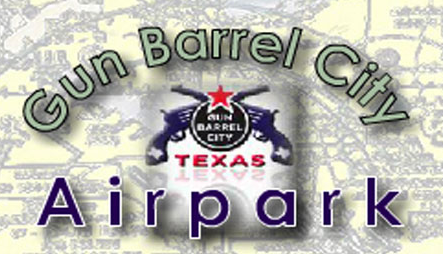 GBC Flight Base Operations
GBC Flight Base Operations provides full, small aircraft services including aircraft fuel, annual inspections and on-location aviation maintenance by FAA licensed mechanics. The FBO is also home to the GBC Airpark operations center which provides grounds maintenance and security operations for the airpark. The FBO provides communications with pilot and property owners and community liaison services for citizens and public officials.
Contact Information for GBC Flight Base Operations:
GBC Airpark FBO-903-802-8574
Gun Barrel City Upholstery
Gun Barrely City Upholstery is located at the GBC Airpark and has a reputation of providing high quality, master certified upholstery and restoration work for fair pricing.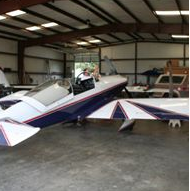 In addition to aircraft interiors, they provide upholstery for automotive, motorcycles, RV's, campers, boats and furniture. Furniture restoration is a specialty as is quality antique work.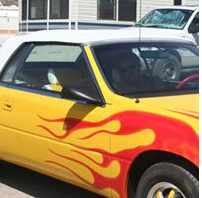 Contact Information for Gun Barrel City Upholstery:
Galen Irwin
1222 Harbor Point Road
Gun Barrel City, Texas 75156